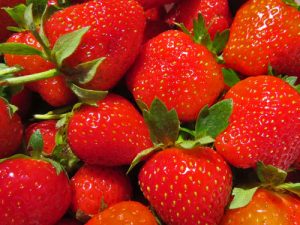 Every year, Hampton Roads Va has a wide range of food and drink festivals. These include indoor and outdoor venues, covering subjects such as wines, produce, seafood, and other foods and drinks.
Hampton Roads Wine and Beer Festivals
The Virginia Wine Festival is one of the most popular food and drink festivals. The annual event is held along the banks of the Elizabeth River in downtown Norfolk, Virginia. The festival has music, gourmet foods, specialty wares, and samplings from Virginia wine-makers.
The Chesapeake Wine Festival showcases wines from around the world as well as by Virginia Wineries. In addition to tastings, wine seminars are offered during the festival.
The Summer Celebration Wine Festival provides live music, entertainment, wine tastings, unique vendors, and historical interpretation in a one-day show. The event is held in Newport News on the grounds of Lee Hall Mansion.
The Virginia Beer Festival celebrates the fine art of beer making. The event features live music, food, and beers from Europe and America. The Virginia Beer Festival is held in the Town Point Park at Norfolk's Waterside.
The annual Mariners' Craft Beer Festival offers a selection of new and limited release beers. The event supports the Newport News Mariners' Museum.
Hampton Roads Food and Harvest Festivals
Every year the Pungo Strawberry Festival is held in Virginia Beach on Memorial Day weekend. In addition to strawberries, the event features a parade, contests, one of the largest carnivals on the east coast, livestock show and sale, military display, pig races, youth art show, and arts and crafts.
The Suffolk Peanut Fest offers food, amusement rides, contests, competitions, demolition derby, fireworks, as well as local and national entertainment.
The Bayou Boogaloo & Cajun Food Festival is Norfolk's annual New Orleans' and Bayou culture festival. This 3-day summer festival delivers the heart and soul of Louisiana to visitors to Town Point Park in true Cajun and Creole style.
The Newport News Fall Festival of Folklife is held annually in Newport News Park. Hampton Roads' biggest traditional craft show, the Fall Festival of Folklife features vendors, crafts, trades, entertainment, foods, and children's activities.
Published: May 13, 2010 | Updated January 31, 2018
Related Information