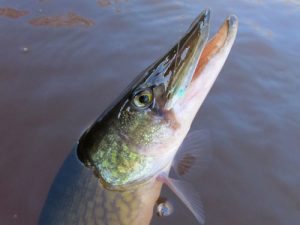 Virginia Beach offers excellent freshwater fishing opportunities. With hundreds of sunny days annually, the climate of the area allows anglers to fish up to 12 months during the year.
Several species of freshwater fish are found in the lakes and reservoirs around Virginia Beach. These include largemouth bass, chain pickerel, crappie, sunfish, catfish, and other species.
There are several local impoundments where anglers can enjoy fishing including Little Creek Reservoir, Smith Lake, Taylor Lake, Trashmore Lake, Lake Whitehurst, and others.
Depending on the area fished and angler preference, fishing can be done from the shore, by wading in shallow areas or aboard fishing boats.
Depending on the waterway, anglers may choose bass boats, john boats, canoes, kayaks, or other small craft.
A popular option for visitors is fishing with a professional guide. A variety of local guides are available, many of which specialize in fishing local lakes and reservoirs. Most guides can provide not only a boat, but rods, tackle, and other essential fishing gear.