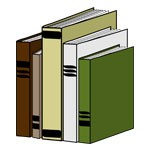 Norfolk Public Library Local Author Fair
March 3 – 4, 2018
Slover Library
235 East Plume Street
Norfolk, VA 23510
(757) 664-7323
The first annual Norfolk Public Library Author Fair will be held at Slover Library, March 3 – 4, 2018.
The fair will include author talks, book readings, workshops, panels, local books, local food samplings, giveaways, and more.
Attendees can enter a raffle for a chance to win gift cards to local restaurants or a book by a local author. Also available will be free samples from Oberweiss Dairy, Doughminion Doughnuts, and Cuisine at Slover while they last.
Read local, eat local! For more information, visit: http://www.norfolkpubliclibrary.org/npl-events/author-fair
source: Norfolk Public Library