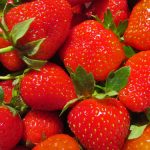 21st Annual Christopher Newport University Lifelong Learning Society Gardening Symposium
Christopher Newport University Freeman Center
1 University Pl
Newport News, VA 23606
Christopher Newport's Lifelong Learning Society (LLS) will present the 21st annual Gardening Symposium on Saturday, March 24, 2018, from 7 a.m. – 3:45 p.m., in the Freeman Center.
This year's theme is Creative Gardening: Where Small Spaces Meet Nature at Large. The symposium will include plant sales and informative workshops presented by authors, farmers, expert gardeners, and designers.
Guest speakers will include:
Joel Bunn was 2016-17 Magna Vista teacher of the year, and served on the faculty of Virginia Tech as an extension agent
Doug Tallamy is a nationally acclaimed lecturer and professor in the Department of Entomology and Wildlife Ecology at the University of Delaware
Lisa Ziegler is a cut-flower farmer, author, and nationally recognized speaker on organic gardening
For complete conference details and to register, visit: http://cnu.edu/gardening/index.html or call LLS at (757) 269-4368.