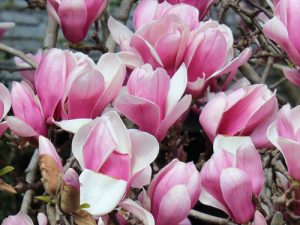 Williamsburg Spring Arts 2018 will include art festivals, concerts, garden tours, culinary delights, and more.
Celebrating the arrival of the spring season, the 2018 schedule includes more than 50 events from St. Patrick's day to the first days of summer. Event locations include the City of Williamsburg, Jamestown, James City County, Yorktown, and York County.
Williamsburg Spring Arts Highlights:
Williamsburg Taste Festival
Culinary arts will be showcased at the Williamsburg Taste Festival being held on April 10-22, 2018. The event features food and drink tastings, special entrees at local restaurants, and more.
Garden Club of Virginia Historic Garden Tour – Williamsburg
On Tuesday April 24, 2018 from 10 a.m. to 5 p.m., the Williamsburg Garden Club will host a tour of in-town historic and scenic modern residences, each with lovely gardens. The tour is part of Garden Club of Virginia's Historic Garden Week.
Art on the Square
The 55th Annual Art on the Square will be held on Sunday, April 29th, 2018 from 10am to 5pm at Duke of Gloucester and North Boundary Street in Merchants Square, Williamsburg.  A juried art show, Art on the Square features more than 170 artists displaying a variety of mediums. Art on the Square is free and open to the public.
Blues, Brews & BBQ
Held May 5, 2018, 12pm – 6pm, at Riverwalk Landing in Yorktown, Blues, Brews & BBQ will feature more than 25 different craft beers, BBQ, and some of the best Blues musicians in Hampton Roads taking the stage.