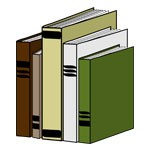 Christopher Newport University 37th Annual Writers Conference
May 4–5, 2018
Christopher Newport University Freeman Center
1 University Pl
Newport News, VA 23606
Christopher Newport University's Lifelong Learning Society (LLS) will present the 37th annual Writers Conference May 4–5, 2018. The two-day event will take place at the Freeman Center, and is designed to improve writing skills and bring together both published and aspiring authors.
This year's keynote speaker is Barbara O'Connor, author of award-winning novels for children, including How to Steal a Dog, The Small Adventure of Popeye and Elvis, and The Fantastic Secret of Owen Jester.
In addition to six Parents Choice Awards, Barbara's distinctions include School Library Journal Best Books, Kirkus Best Books, Bank Street College Best Books, and ALA Notables.
Writers Conference workshops:
The Art of the Narrative
Writing Your Life
Writing for the Screen
Writing Nonfiction Imaginatively
Hints for Polishing Your Fiction Submission
The Well-Stocked Revision Toolbox
The Art of the Narrative
Writing Letter Poetry
The conference will also feature an open mic session, book sales, pitch sessions, panel discussions, a writing contest, and more. For complete conference details and to register, visit lifelonglearning.cnu.edu or call LLS at (757) 269-4368.
The LifeLong Learning Society is a membership organization dedicated to people of retirement age who seek opportunities for learning in an environment of sharing and fellowship.
source: Christopher Newport University