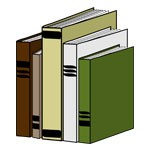 The Norfolk Little Free Library project is placing 20 book exchanges across the city in an effort to foster literacy and community spirit.
Fourteen of the twenty Little Free Libraries will be in the following neighborhoods: West Ocean View, Hewitt Farms, Northside, Wards Corner, Talbot Park, Park Place, Lamberts Point, Villa Heights, Cromwell Drive, Coleman Place, West Ghent, and Freemason.
The wooden book exchanges are the result of a collaboration with the City's Neighborhood Engagement Office, General Services Department, Norfolk Public Library, Colley Avenue Printing, Norfolk Collegiate School along with the Friends of Norfolk Public Library. A private donation and a matching gift provided the project seed money.
Each Little Free Library will have a steward who will maintain their designated book exchange. Six more stewards are needed to round out the 20 exchanges. Those interested may apply by contacting the Friends of Norfolk Public Library (757-489-4504).
The Little Free Library initiative was established in 2010 after Todd Bol of Hudson, Wisconsin built a model of a one room schoolhouse as a tribute to his mother in 2009 and posted it in his front yard for neighbors and friends to enjoy a book exchange.
Inspired by community gift-sharing, Bol joined forces with Rick Brooks of UW-Madison with a goal of creating 2508 Little Free Libraries – the same number of free public libraries philanthropist Andrew Carnegie set to fund at the turn of the 20th century. Bol and Brooks exceeded their goal a year and a half before their targeted date.
The Little Free Library initiative has gained national recognition and awards, including the Library of Congress Literacy Award in 2015. As of 2017, over 60,000 little free libraries have been registered in all US states and over 80 countries.
source: Norfolk Public Library