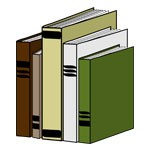 Norfolk Public Library (NPL) has been selected as one of 20 public libraries nationwide to receive a $10,000 American Dream Literacy Initiative grant from the American Library Association (ALA) and Dollar General Literacy Foundation.
With the funding, NPL will use the grant to expand current programming and resources for adult English language learners including the purchase of tablets to access Pronunciator and Procitizen software at branch locations as well as hotspots to provide Internet access to the tablets outside of the library.
The funding will also be used to purchase cameras for reflection activities and group critiques during sessions.
Norfolk Public Library was selected through a competitive, peer-reviewed application process. Eighty-five public libraries applied for the 20 available grants, according to the ALA Public Programs Office.
The American Dream Literacy Initiative strives to develop tools and resources for libraries and library staff to provide effective literacy services to adult English language learners in their communities and across the country.
Since the program's inception, more than 200 libraries in Dollar General communities have initiated or expanded literacy services for adult English language learners.
The grants allow libraries to augment their print and digital English as a second language (ESL) collections; increase computer access and training; provide job training; hold English language learning (ELL), general educational development (GED) and citizenship classes; and raise the visibility of services for immigrant populations.
The American Dream Literacy Initiative is made possible through the generous support of the Dollar General Literacy Foundation.
"Providing access and resources to everyone is a cornerstone of Norfolk Public Library,"  explained Sonal Rastogi, Director of Libraries. "Being able to further our efforts for English language learners is another way for us to reach more members of our community with the resources they need to thrive."
source: City of Norfolk