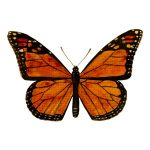 4th Annual Newport News World Arts Celebration
Saturday, May 19, 2018
City Center at Oyster Point
735 Town Center Drive
Newport News. VA
The 4th Annual World Arts Celebration will be held Saturday, May 19, 2018 from 4:00 p.m. – 8:00 p.m. around the fountain at City Center at Oyster Point in Newport News, Virginia.
This year's World Arts Celebration will include hands-on exhibits, art demonstrations, entertainment, and culinary delights.
World Arts Celebration exhibits will include Taiwan, South Africa, Germany, China, Japan, France, Mali, Egypt, West Indian Islands, Mexico, Greece, Vietnam, Cambodia, Polynesia, Poland, and the USA.
Family Activities
Families can take photos with props representing a variety of countries from around the world. Free necklaces, mini totes and Chinese fans will be given away while supplies last. Free children's activities include face painting, henna designs, and international "make and take" crafts.
Vendors
Vendors will sell artwork and crafts from Ecuador, Kenya, Nepal, Uganda, Bangladesh, the Philippines, South Africa, the Bahamas, and the USA.
International food vendors will sell food representing Puerto Rico (El Coqui Puerto Rican Cuisine), the Caribbean Islands (MP Island Café), the Mediterranean (Grapevine Restaurant, Over the Moon Pizza, 4 Spices Mediterranean, Turkish Ice Cream), Asia (Taste of Asia) and Europe (Monique's Crepes).
World Arts Celebration Music
Headlining the celebration, the legendary Wailers band, will take the "World Stage" at 7:00 p.m. Steered by famed bassist and founder Aston "Familyman" Barrett, and joined in solidarity with original Wailers' guitarists Junior Marvin and Donald Kinsey, The Wailers will bring its revolutionary sounds to Newport News.
Taking the stage before The Wailers are the Junkanoo Commandos, a traditional Junkanoo performance troop, flying straight from Nassau, Bahamas for a riveting and colorful performance at 6:00 p.m.
The World Stage features The Cumascaigh School of Irish Dance at 4:00 p.m., the Hellenic Youth Dancers of Hampton Roads at 4:30 p.m., Atumpan, The Talking Drum Folklore at 5:00 p.m., the Micha's Polish Dance Ensemble at 5:30pm, the Junkanoo Commandos at 6:00pm and the headlining performance of The Wailers at 7:00pm. The Mosaic Steel Drum Orchestra will perform near the World Stage beginning at 4:00 p.m.
The Discovery Stage will feature Orquesta Tropikiimba (Afro-Cuban Orchestra Salsa) at 4:00 p.m. and the Jow Ga Kung Fu Association's Lion Dance at 5:45 p.m.
The Gazebo Stage will feature Tom Teasley (Global Percussion) at 4:00 p.m. and 6:00 p.m. and a Pipa performance by the William & Mary Confucius Institute at 5:00 p.m.
Performances on the NN Love Stage include the Ohana Arts Hula at 4:30 p.m., the Peninsula Chinese American Association (Tai-chi Team) at 5:00 p.m. and a performance of Sentiminetos Y Raices Del Peru by Bailes do Monde at 6:00 p.m.
The World Arts Celebration is presented by the City of Newport News and Newport News Sister Cities. Admission and parking are free. For additional information, call 757-926-1400.
source: City of Newport News