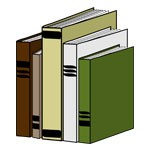 The Newport News Public Library will be hosting a Community Health Fair at South Morrison Community Center in partnership with the Newport News Department of Human Services, and JenCare Senior Medical Center.
The Health Fair will be held on Friday, April 20, at 10 a.m. Local nonprofit organizations and companies, including JenCare Senior Medical Center, Southeastern Virginia Health System, Riverside Wellness & Fitness Center and more, will provide participants with health information.
Attendees can take advantage of tai chi and yoga classes, massages, and giveaways during this free event. A complimentary lunch will be held at 1 p.m. and is provided by JenCare Senior Medical Center and Walmart.
For more information about the Health Fair, call South Morrison Library at (757) 369-6810 or visit the Newport News Public Library website (nnpls.libguides.com/).
source: City of Newport News