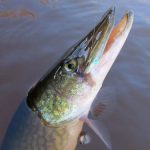 The City of Norfolk recently announced the opening of a new Lake Whitehurst Boat Launch, located at the intersection of Heutte Drive and Shore Drive.
Lake Whitehurst is one of Norfolk's 11 fresh water reservoirs which provide drinking water for Norfolk and surrounding communities. As with other boat launches in Norfolk, the gates will be open sunrise to sunset daily.
Boaters must all regulations outlined by the Virginia Department of Game and Inland Fisheries (VDGIF).
Permits are required for all boats in Norfolk's reservoirs, including kayaks, canoes, and motorized boats. Motors may not exceed 12 H.P. Paddleboards and swimmers are not allowed. Permit information can be found here.
Norfolk's lakes are stocked with fish by VDGIF. Fish found in the lakes are listed on the City of Norfolk website. A fishing license is required in order to fish from a boat; fishing from the shoreline is not permitted.
source: City of Norfolk
Related Information