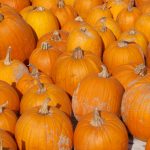 Harvest Faire
October 12-14, 2018
Endview Plantation, 362 Yorktown Rd.
Newport News, VA
Harvest Faire, the Virginia Peninsula's oldest Renaissance Festival, will return to Newport News to celebrate its 24th season October 12-14, 2018. The Faire is held at Endview Plantation, 362 Yorktown Rd. The festival hours are Friday 5-9pm, Saturday 9am – 9pm, and Sunday 9am – 3pm.
Come and enjoy medieval combat and encampments, knights on horseback, live music and dance, merchants, drum circle, food, and period games. Costumes are welcome but not required.
Tickets are $20 for an adult weekend pass, $5Friday, $15 Saturday and $10 Sunday; $10 for a youth (ages 6-12) weekend pass or $5 daily for youth. Children 5 and under attend for free.
Camping is available only through on-line registration before the event. Discount advance weekend tickets are available at harvestfaire.org.
Harvest Faire is a non-profit 501c3 charity that raises funds for other local charities. This year's recipient charity is Youth Challenge.
For more information, visit www.harvestfaire.org.