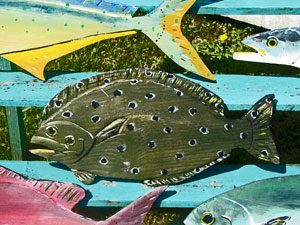 56th Annual Ocean View Art Show
October 13 & 14, 2018 – 10 am – 5 pm
Ocean View Beach Park
Norfolk, Virginia
The 56th Annual Ocean View Art Show will be held October 13 – 14, 2018 at Ocean View Beach Park in Norfolk, Virginia. Show times are 10 to 5 both Saturday and Sunday. The Ocean View Beach Park is located at 100 W. Ocean View Avenue, in Norfolk, home of the Ocean View Amusement Park.
The Ocean View Art Show features painters, sculptors, jewelers, potters, and many more displaying their art work in the Ocean View Beach Park. Each artist will have work displayed and for sale in their booth. During the show, food vendors will offer a variety of items and local bands will be entertaining the crowds.
Once considered a small local art show, the Ocean View Art Show has really taken off. Artists from the Hampton Roads area will be working side-by-side with artists from around Virginia and from several other states.
Norfolk will be welcoming artists from as far away as Florida and Connecticut. Many of the artists are top award winners in art shows around the country. The word is out in the art world, the Ocean View Art Show is the place to be in October!
One of the popular features of the Ocean View Art Show is the student tent. Students from area Middle and High Schools are invited to display their work. There is no charge for the students, the work will be judged, and awards presented.
The Chesapeake Bay Art Association was formed in 1961 when a group of artists living in Norfolk's Ocean View area got together. The outdoor Art Show was their first big event, and has been held in Norfolk since 1962. This is Virginia's oldest and largest artist run show, and the only one giving back to the art world in the form of art scholarships.
For more information on the Ocean View Art Show, visit www.chesapeakebayartassociation.com.