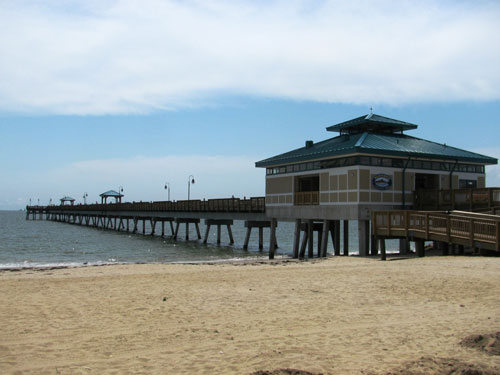 For the third year in a row, Hampton has been ranked one of the most affordable beach towns in America by the financial technology company SmartAsset.
The city was recently ranked no. 21 out of the top 25 communities on SmartAsset's list, which considered median home value, median annual property taxes, and median monthly housing costs.
Gulfport, Mississippi was the number 1 ranked beach town. Hampton was the only mid-Atlantic city on the list.
"We believe Hampton is a great city to live in, whether you are looking for a home near the beach, a home near great shopping, or a quiet place to raise a family," said Mayor Donnie Tuck. "This list highlights one of the community's most dynamic and beautiful assets – our beaches."
SmartAsset analyzed 229 cities located along oceans, bays, and sounds to find out where becoming a homeowner is less costly.
Cecile Trevathan, a member of the Buckroe Improvement League in Hampton, said "our beach is family friendly with gentle surf, easy access and free parking. Buckroe Beach has a great impact on quality of life for Buckroe and Hampton residents. Sounds like the people at SmartAsset understand how we feel about Buckroe!"
More information about Hampton's beaches is available online at : https://hampton.gov/1583/Beaches
source: City of Hampton
Related Information