53rd Annual St. Patrick's Day Parade
Saturday, March 14, 2020 – 10 a.m.
Oceanview (Norfolk) Virginia
www.norfolkvaparade.com
UPDATE:
Out of an abundance of caution and following Governor Northam's recent guidance, the City of Norfolk has decided to pull the permit for the 53rd Annual St. Patrick's Day Parade for Saturday, March 14.
For more information, visit: https://www.norfolk.gov/CivicAlerts.aspx?AID=4742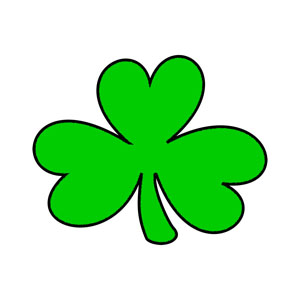 The 53rd Annual St. Patrick's Day Parade will be held at 10 a.m. on Saturday, March 14, 2020 in downtown Ocean View.
The parade, operated by Norfolk Parade Inc., is the largest in the Hampton Roads area and along the East Coast and one of the largest in the country.
The parade route begins at Northside Middle School on Granby Street (between Evans and Westmont streets). The entourage travels down Granby and turns left onto A View Avenue then turns left onto First View Street stopping at the reviewing stand at the corner of First View and Government Avenue in the heart of Ocean View.
Leading the parade will be the 2020 Grand Marshall, Stephen B. Ballard, president and CEO of S.B. Ballard Construction Co. and namesake of S.B. Ballard Stadium at Old Dominion University.
Ballard, who is active in many charitable and civic organizations, will be in charge of ushering nearly 200 parade units, including marching bands, The Shriners, military and youth groups, clowns, schools, car clubs and much more. The parade lasts approximately two hours.
In true Irish fashion, Norfolk Parade Inc.'s after-party will be held at the Columbian Club of Ocean View, 211 W. Government Ave., from noon-4 p.m. Attendees must be 21 years of age to enter and participate. Food and drink will be available for purchase. Two bands will play, one inside and one outside.
For more information or to participate in the parade, visit www.norfolkvaparade.com.