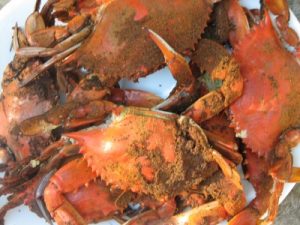 The Northern Neck is the northernmost of three western shore peninsulas. Bounded by the Potomac River on the north and the Rappahannock River on the south, the Northern Neck is one of Tidewater Virginia's quietest areas.
Home to more 1100 miles of shoreline, the Northern Neck attracts fishermen, hunters, birders, and other outdoor enthusiasts.
Public access areas include Rappahannock River Valley Wildlife Refuge, Belle Island State Park, Westmoreland State Park, Dameron Marsh Natural Area Preserve, Hughlett Point Natural Area Preserve, and Vorhees Nature Preserve.
The area is also known for its small farms, numerous wineries, and other agricultural assets.
The Northern Neck is home to several historical resources including Kilmarnock Museum, Northern Neck Farm Museum, Historic Christ Church, Colonial Beach Historical Society & Museum, Deltaville Maritime Museum, George Washington Birthplace National Monument, and Reedville Fishermen's Museum.
Related Information