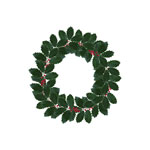 This article is an overview of annual events and things to do around Hampton Roads during the Christmas and winter holiday season. For the latest events, see: Tidewater Virginia Christmas Holiday Events 2020
Chesapeake Virginia Christmas Parade
Chesapeake

The Chesapeake Virginia Rotary Christmas parade is produced by the City of Chesapeake and the Chesapeake Rotary Club. For more information, visit www.chesapeakechristmasparade.com.
Hollydazzle
City Center at Oyster Point
Newport News

Held in Newport News at the City Center at Oyster Point, Hollydazzle is a free family event with lots of activities. Entertainment includes choral groups, musicians, dancers, fireworks, and a light show.
Celebration in Lights
Newport News Park
Ft. Eustis Blvd. and Jefferson Ave.
Newport News
Celebration in Lights in Newport News Park is held annually from Thanksgiving through January 2. Celebration in Lights includes display pieces, arches, and rope lighting displayed along the two mile path through Newport News Park.
Norfolk Grand Illumination and Holidays in the City
Downtown Norfolk
The six weeks of Holidays in the City officially begins with the Grand Illumination of Downtown Norfolk's skyline followed by the Annual Grand Illumination Parade that follows a 2-mile route throughout historic Downtown Norfolk.
The Best Christmas Pageant Ever
Tidewater Community College Roper Performing Arts Center
Based on the popular book by Barbara Robinson, The Best Christmas Pageant Ever is the funny, heartwarming, and mildly irreverent story of what happens when a church play is hijacked by six of the 'absolutely worst kids in the history of the world'. A this pageant is holiday tradition at TCC in Norfolk.
Hurrah for the Holidays
Norfolk
The annual production of Hurrah for the Holidays is a joyful celebration featuring music of the season. For more information, visit www.hurrahplayers.com.
Winter Wonderland
Portsmouth Art and Cultural Center
Olde Towne Portsmouth
Celebrate the season with Winter Wonderland, a holiday classic for generations of Hampton Roads visitors and residents. The event includes animated displays, crafts, face-painting, tasty treats, plays and other performances, live music, and more. For more information visit www.PortsmouthArtCenter.com.
Holiday Farmers Market
Olde Towne Portsmouth
Shop for the Christmas holiday season at the Holiday Farmers Market where local vendors offer food, crafts, and unique gifts. Find more market information at www.portsmouthfarmersmarket.com.
Olde Towne Holiday Music Festival
Olde Towne Portsmouth
The Olde Towne Holiday Music Festival fills the historic High Street corridor with musical performances, childrens activities, and more.
Annual Olde Towne Scottish Walk
Olde Towne Portsmouth
The annual Olde Towne Scottish Walk includes a procession of local family, friends, and visitors, led by bagpipe-and-drum music. The Portsmouth Olde Towne Scottish Walk usually begins at the corner of Queen and Washington Streets and continues through Olde Towne to the foot of High Street.
Suffolk Grand Illumination
North Main Street
Suffolk
Suffolk Virginia's annual Grand Illumination features the lighting of the Christmas Tree, holiday music, parade, and other activities.
Santa's Stocking Old Fashioned Craft Bazaar
Virginia Beach
The Annual Old Fashioned Craft Bazaar is held in November.
Williamsburg Grand Illumination
Colonial Williamsburg
Held each year on the first Sunday of December, the Colonial Williamsburg Grand Illumination is an outdoor celebration with thousands of Christmas lights.
Related Information
Tidewater Virginia Christmas Holiday Events 2020
Things To Do In Winter – Tidewater Virginia