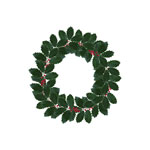 An array of events occur in Hampton Roads and throughout Tidewater Virginia during the Christmas and winter holiday season. Celebrations include plays, musicals, parades, light shows, exhibitions, and more.
This article includes a sampling of events which will be held around Hampton Roads for the 2020 – 2021 winter season. Check this page often as it will be updated frequently as Christmas and the winter holiday season approaches.
28th Annual Celebration in Lights – Newport News
November 26, 2020 – January 1, 2021 – 5:30 PM – 10:00 PM nightly
Newport News Park
13560 Jefferson Avenue
Newport News, VA 23603
Information: 757-926-1400
Celebration in Lights, Virginia's first drive-through holiday light event, opens for its 28th season on Thanksgiving night (November 26, 2020). Newport News Park will be transformed by over a million individual lights, creating animated holiday and fanciful scenes.
For its 28th year, the event will add new magical trees and upgrade the entrance arch in the Santa's Enchanted Kingdom area, add candy theme display pieces and upgrade the brightness of the bulbs in the Candyland area, add additional deer display pieces and 3D trees to the deer arch area, and upgrade the rope lighting at the event entrance.
Over 350 individual display pieces, 50+ arches, and over three miles of rope lighting enhance the natural beauty of the two-mile drive along Newport News Park's main road. All new display pieces added since 2007 use LED lights. Older (pre 2007) display pieces are being refitted with LED lights.
Hours and admission are: open nightly 5:30 – 10:00 p.m., $12.00 per car on weeknights (Monday – Thursday), $15.00 per on weekends (Friday – Sunday), and $75.00 per bus (any night). Cash, credit cards Visa/MC, and checks made payable to the City of Newport News are accepted at the gate. Advance purchase tickets, at $10.00 per car (good any night), may be purchased (cash or credit card) at the Newport News Visitor Center at Newport News Park (coming soon).
Newport News Park is located at the intersection of Ft. Eustis Blvd. and Jefferson Ave. in Newport News, VA. Directions: Eastbound I-64 use Exit 247 (Lee Hall), Westbound I-64 use Exit 250 B (Ft. Eustis). For more information, call 757-886-7912.
NEON Holiday Market
Saturday, December 5, 2020 – 12:00 PM - 4:00 PM
The Plot
776 Granby Street
Norfolk, VA 23510
Shop local in the NEON District on Saturday, December 5th from 12 to 4 PM. Pop by for live music from acoustic musicians, snacks from food trucks, handmade goods and local art. More than 25 creative vendors will have their wares out for all your holiday shopping!
The NEON Holiday Market will be following state requirements for outdoor markets and retail. All vendors will be spaced accordingly and shoppers must maintain 6′ feet of physical distance and wear a mask. ***In case of inclement weather, the market will move inside the Hugh R. Copeland Center, right across from the Plot in the NEON District.
Vintage Sunday at Selden Market
December 13, 2020, 11:00 AM - 5:00 PM @ Selden Market
Vintage Sunday at Selden Market returns for a socially distanced and sanitized Holiday Quarterly Market. Presented by Selden Market and Kor Vintage, Vintage Sundays brings shoppers the regions best retro and vintage finds.
Vintage Sunday will feature a variety of vintage vendors from throughout the region, offering clothing, jewelry, home decor, records, food and drinks, and much more. Vintage Sunday at Selden Market runs from 11AM to 5PM with full bar & brunch by The Stockpot Norfolk until 3pm + Brunch options by Slide Thru #FAM & coffee from Vessel Craft Coffee.
The 2020 Vintage Sunday Market will be a bit smaller than usual to allow for physical distancing and limited capacity. FACE MASKS ARE REQUIRED!!! Vendors will be practicing additional sanitation regimens. Visitors will be asked to leave if they do not have a face mask on in a proper manner.
A Very Merry Consort Christmas – Norfolk Chamber Consort
December 14, 2020 7:15 PM - 9:30 PM
Live Streaming Event from Freemason Street Baptist Church
400 E Freemason Street
Norfolk, VA
https://invenciaduo.wordpress.com/december-2020-a-very-merry-consort-christmas/
For the first time ever in its 51-year history, broadcast live from Freemason Street Baptist Church, the Norfolk Chamber Consort will present a free program of Christmas favorites.
Invencia Piano Duo, comprised of Andrey Kasparov and Oksana Lutsyshyn, will appear in this virtual Yuletide concert recital. Joining Invencia in a selection of seasonal staples will be Duo Thalassa, comprised of flutist Wayla Chambo, Associate Artistic Director of the Chamber Consort, and guitarist Todd Holcomb.
With compositions arranged for piano duo, and for flute and guitar, the evening's variety of music will surely serve as a fitting celebration of the festive season.
For more information, visit the Norfolk Chamber Consort website (https://invenciaduo.wordpress.com/december-2020-a-very-merry-consort-christmas/).
"Hurrah for the Holidays" – Hurrah Players
December 11, 2020 – December 30, 2020
Free streaming presentation
Norfolk, VA
https://www.facebook.com/hurrahplayers
The Hurrah Players present "Hurrah for the Holidays" online this year (https://www.facebook.com/hurrahplayers). The magic, the music, the festive cheer are available to you at any time through December 30. Enjoy the dancing, the songs, and Santa. The presentation is free. Donations accepted.
"Sing We Nowell" – Virginia Chorale
December 13, 2020 – December 31, 2020
Free streaming on Facebook
https://www.facebook.com/vaCHORALE/videos/2826360300978787
For the 2020 holiday season, Virginia Chorale presents "Sing We Nowell" online. This beautiful annual holiday concert combines recordings of past programs and some new numbers recorded virtually. Welcome the holidays with sparkling songs and carols performed by the Virginia Chorale, harpists Barbara Chapman and Colleen Potter Thorburn, and organist Kevin Kwan, directed by Charles Woodward.
Holidays at the Hermitage and Gingerbread Display
December 15, 2020 – December 20, 2020 – 10:00 AM - 5:00 PM daily
Hermitage Museum and Gardens
7637 North Shore Road
Norfolk, VA
Creativity is on view at the Hermitage Museum this holiday season with the first Gingerbread House Contest and Display. The Hermitage features a nationally recognized art collection spanning 5,000 years, changing indoor and outdoor exhibitions, a Visual Arts Studio, and 12 acres of gardens and grounds that offer art and culture to the community. Free and open to the public through 2020.
"When I Close My Eyes" – Virginia Children's Chorus
December 16, 2020 – 7:00 PM - 8:00 PM
Streaming on Facebook and YouTube
www.vachildrenschorus.org
Norfolk, VA
The Virginia Children's Chorus second virtual performance will premiere at 7 p.m. EST on Wednesday, December 16, 2020. "When I Close My Eyes" Words & Music by Jim Papoulis / Edited by Francisco Nuñez. The event is free. Donations accepted. For more information, visit http://www.vachildrenschorus.org.
"Home for the Holidays" Virtual Holiday Concert – Downing-Gross Cultural Arts Center
Saturday, December 19, 2020 – 7:00 PM 8:00 PM
Downing-Gross Cultural Arts Center
http://downinggross.org/events/home-for-the-holidays-queen-esther-marrow
To add a little extra cheer to everyone's year, the Downing-Gross Cultural Arts Center teamed up with Newport News Television (NNTV) to present "Home for the Holidays."
The virtual concert stars Queen Esther Marrow, a Newport News native known worldwide for her powerhouse vocals. Queen Esther Marrow is accompanied by an incredible band in the Ella Fitzgerald Theater at Downing-Gross. This concert will have audiences singing, dancing, reminiscing, and celebrating.
Enjoy the concert on YouTube, the NNTV Facebook page, or catch it on NNTV (Cox 48/Verizon 19) at 10 a.m., 2 p.m., 6 p.m. and 9 p.m.
CNU Virtual Holiday Happening Concert
December 20, 2020
Christopher Newport University
WHRO radio and online
https://cnu.edu/holidayhappening/
Holiday Happening, Christopher Newport University's (CNU) annual concert, usually thrills standing-room-only audiences in the Ferguson Center for the Performing Arts.
That's not possible this year, but the jingle bells won't be silent. WHRO will broadcast the entire hour-long production at 7 p.m. this Sunday, December 20 and it will be archived in its entirety on the CNU YouTube channel.
The production features hundreds of Christopher Newport students performing with faculty members in festive locations around campus. To view the concert program and a list of performers, visit the Holiday Happening website (https://cnu.edu/holidayhappening/).
Portsmouth Museums Shops Annual Holiday Sale
December 24-31, 2020
The Portsmouth Museums Shops are having their annual Holiday Sale. Starting Thursday, December 24th and running through the end of the year. All Holiday merchandise will be an additional 50% Off. Markdowns will be taken at checkout. Visit the new online Portsmouth Museum Gift Shop at www.portsmuseumshop.com. Items and stock are limited.
Related Information