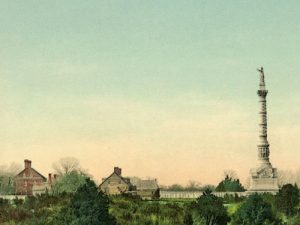 Situated on the southern bank of the York River, Yorktown Virginia is one of the nation's most historically important areas.
Together, Yorktown, Williamsburg, and Jamestown form the Historic Triangle, an area famous for its historic sites and other landmarks.
Yorktown National Battlefield, Yorktown Memorial, and Yorktown National Cemetery are part of Colonial National Historical Park.
Yorktown is home to several attractions. Its historic waterfront district includes shops, museums, and other facilities.
Riverwalk Landing is one of Yorktown's most popular public areas. The landing is home to Yorktown Market Days Food and Artisans Market, festivals, concerts, and other events. The Freight Shed is a popular venue for weddings, reunions, and other gatherings.
The Riverwalk Landing piers provide docking for tall ships and transient boaters. Also located along the pedestrian riverwalk is one of the area's most beautiful beaches, picnic areas, and a fishing pier.
The Colonial Parkway connects Yorktown to Williamsburg. At its eastern terminus is Yorktown Battlefield Visitor Center. Route 17 connects Yorktown to Gloucester Point (north) and Newport News (south). The George P. Coleman Memorial Bridge spans the York River between Yorktown and Gloucester Point.
Held annually, Yorktown Day commemorates the surrender of Lord Cornwallis' British and German troops at Yorktown, Virginia, to General George Washington's Allied American and French troops on October 19, 1781.
Related Information