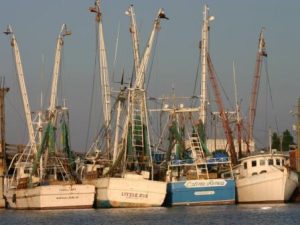 Located on the Delmarva Peninsula, the Eastern Shore of Virginia is one of the region's most unique areas.
The Eastern shore is geographically separated from the rest of Tidewater Virginia by the Chesapeake Bay.
Along the Atlantic Coast, barrier islands protect the Delmarva Peninsula.
The heart of Virginia's Eastern Shore is Route 13, which connects the area with Maryland to the north and Hampton Roads to the south via the Chesapeake Bay Bridge Tunnel.
The Eastern Shore is dotted with dozens of small towns and rural communities, many of which have historic or cultural significance.
Among the most familiar are Chincoteague Island, Accomack, Onancock, Wachapreague, Nassawadox, Cape Charles, and Tangier Island.
Related Information